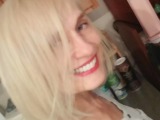 This is based on a recipe from The Tapas Cookbook. This serves 4 as part of a tapas meal. I haven't yet tried this.
Directions
For soft bread, toast first by placing under a preheated broiler until lightly golden on both sides.
Rub each slice of bread with half a fresh juicy tomato.
Optionally, sprinkle chopped garlic over slices and drizzle with oil.