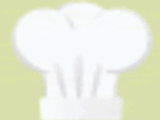 Serve this on burgers, hot dogs, steak or chicken. This is from an old booklet put out by the Walla Walla Gardeners Association. Walla Walla is in SW Washington state.
Directions
Place all ingredients in a 3-quart, non-aluminium saucepan over medium heat; heat to boiling.
Reduce heat to low and simmer uncovered 20 minutes, stirring occasionally.
Spoon relish into bowl; cover and refrigerate about 3 hours.
Store unused relish in covered container in refrigerator for up to 2 weeks.