Spicy Whole Wheat Pita Chips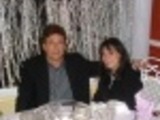 Great with dips, spreads, hummus or soups. Keep extra pita chips stored in an airtight container for up to three days.
Directions
Preheat oven to 350 degrees.
Combine cumin, paprika, salt, and ground red pepper.
Cut each pita half into 4 wedges. Arrange pita wedges on a baking sheet. Lightly coat pita with cooking spray. Sprinkle cumin mixture evenly over pita.
Bake at 350 degrees for 10 minutes, or until crisp.