Rice Noodles With Thai Basil, Mint and Peanuts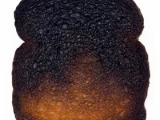 Sort of a conglomeration of Asian cuisines. The original recipe has fresh cilantro only, but we liked both cilantro and Thai basil. From Bon Appetit April 1996. Rice noodles are available at Asian markets. I also like to throw in a fresh tomato or two (sliced or diced) to the mix.
Ingredients
Nutrition
1⁄4 cup rice vinegar

1

tablespoon sugar
1⁄2 sweet onion, thinly sliced and separated into rings

8

ounces firm dried rice noodles
1⁄4 cup fresh lime juice

2

teaspoons vegetable oil
1⁄2 teaspoon dried red pepper flakes (I used a little bit of red jalapeno)
1⁄3 cup fresh mint, chopped
1⁄3 cup fresh Thai basil or 1⁄3 cup fresh cilantro, chopped

1

large cucumber, peeled, halved lengthwise, seeded and thinly sliced

1 -2

small fresh tomato (sliced or diced)

4

green onions, white and green parts, thinly sliced

2

tablespoons dry roasted salted peanuts
salt, to taste
pepper, to taste
Directions
In a non-reactive bowl, whisk the rice vinegar and sugar together. Add the onion rings and toss to coat. Let stand at least 30 minutes but up to 4 hours. Drain, reserving 2 tablespoons of the soaking liquid.
In a large pot of boiling water, cook the rice noodles until al dente, about 2 minutes. Drain and rinse under cold water. Drain well.
In a small bowl, whisk together the lime juice, oil and red pepper flakes (or fresh minced red jalapeno). Stir in the mint and Thai basil.
Cut the cooked noodles into 3-4" long sections. Add a small amount of the noodles to a serving bowl and toss with the reserved vinegar/onion liquid. Add the remaining noodles, cucumber, fresh tomatoes, green onions and marinated onions.
Drizzle the lime juice mixture over the rice noodles and toss gently. Season with salt and pepper to taste.
Garnish with the roasted peanuts.